About 3 miles from our home in Mattapoisett is this great piece of land donated by Paul Munn, now called the Munn Preserve. Chris and Sara introduced us to it a couple months back as a great place to take the dog and it is. Jazz (our labrador retriever) goes bananas when we turn onto the road that leads to the beach. Sometimes I think I enjoy it more than she does though. I took a couple pictures of the walk 2 weekends ago; it was near freezing, but the sun was setting just as we got to the beach (there's about a 1/2 mile walk through the woods to get to the beach), which, with the sunset, painted pictures of the most amazing color: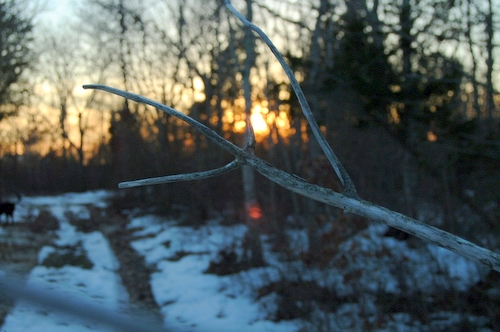 It must have gotten really cold one night because there were these huge chunks of ice that washed up on shore; the only way I couldl describe them to Karen was 'scalloped potatoes':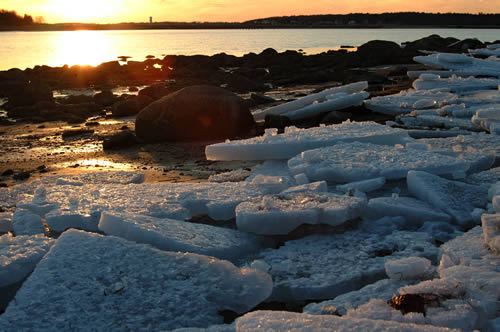 And then there was this sunset: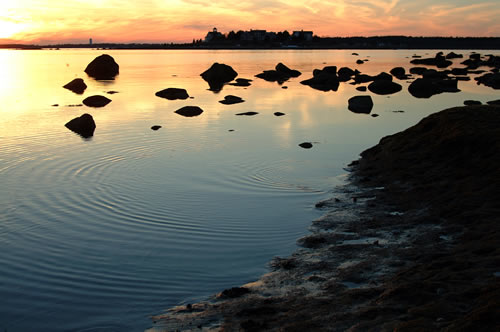 which, if I had to choose a favorite color… well I'd pick all of them. All of these pictures made possible by Jazz, who won't sit still long enough to get a picture of her: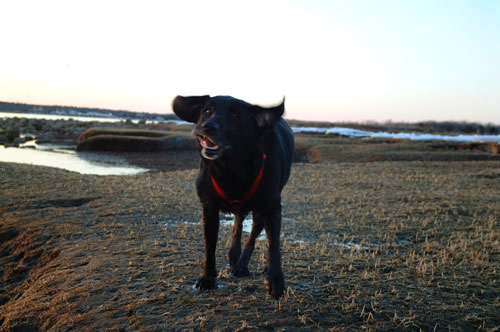 You can view the entire set (good and bad) here.